Ep21 - Your questions, deck beams and station 9

---
Ep22 - Station 11 and Tony's Tool Tips No 1

---
Ep23 - All frames and bulkheads are completed :-)

---
Ep24 - Setting up the first sections

---
Ep25 - Setting up the aft station sections

---
Ep26 - My sailboat is nearly full size!

---
Ep27 - SV Seeker promotes me and the ends are in place

---
Ep28 - The low-tech boat?

---
Ep29 - Floor beams and clamps

---
Ep30 - 1000 subscribers and the build goes on!

Powered by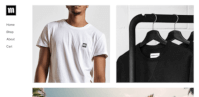 Create your own unique website with customizable templates.