Ep51 - Bilge paint, mast partners and the start of the foredeck

---
Ep52 - Glassing the Pelican and Tapatya's foredeck

---
Ep53 - Forehatch, foredeck and a tour of the boat

---
Ep54 - Engine mountings and the foredeck is glassed!

---
Ep55 - All week on the settee

---
Ep56 - Fitting out the interior (sequence 1)

---
Ep57 - Shelves, main mast partners and coachroof sides

---
Ep58 - Progressing to the aft deck

---
Ep59 - Coins, cockpit and contents of a cardboard carton

---
Ep60 - The engine is in the boat!!

Powered by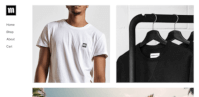 Create your own unique website with customizable templates.