Viewers of my videos will be aware that I've been running a feature called Tony's Tool Tips, in which, each week, I (unsurprisingly) talk briefly about a particular tool that I use in the boat construction. One day this may develop into boat setting up and boat maintenance tools. Only time will tell :-) One thing's for sure, I do have a significant collection of tools in my possession and can probably honestly claim to have a significant amount of experience using them. Perhaps I've got something to say....

Anyhow, I thought it might be advantageous/helpful if I included a page here showing the tools featured and providing (where possible) links to purchase said tools.

Perhaps I might be so bold as to add that if any of you were to click on a link anywhere on this website that leads to an Amazon site (amazon.com, amazon.de, amazon.co.uk, etc, etc), for any subsequent purchase (and it could be something entirely unrelated) that you make on Amazon within a given short period, as an Amazon affiliate member, I earn a small percentage of your order amount. Any such earnings will of course be put directly into the boat project. So, by buying things you need via my links on Amazon, you will be helping to make SV Tapatya a reality. Thank you in anticipation :-)

Einhell table saw TC TS2025

Well, this isn't exactly the saw I featured on Tony's Tool Tips No 1, but it is basically the same. Amazon don't seem to stock the Toolson branded one that I have. Anyhow, this is your basic budget table saw with an 85mm depth of cut, and adjustable blade height and angle. It is certainly not a precision machine but will do basic cutting to size of the wood you need to build a boat. There are much better saws on the market, but this one is cheap and cheerful. Adequate for the boatbuilder on a budget. Use with care!!!!

Click on the image to view on Amazon.
---
Skil planer 1558

The Skil 1558 electric planer is the latest version of the planer I use. Again, it's a fairly basic model, but will do the job. I find it entirely up to the job of basic shaping of wood, as long as you don't expect to get a beautiful finish from such a tool. Again, cheap and cheerful, but useable for the budget boatbuilder.

Click on the image to view on Amazon.

---
Bosch PEX 300 orbital sander

Again, this is not the exact model of Bosch orbital sander that I use, but is the latest equivalent. This is a tool that I recommend highly for wood finishing and shaping. I use these exclusively with 80 grit sanding pads, but of course you are entirely free to experiment with different grits and see what works for you. Additionally, the great dust collector gives you a supply of wood flour that you can use for thickening epoxy.

Click on the image to view on Amazon.

---
Metabo angle grinder

The Metabo Elizabeth :-) angle grinder is a splendid machine featuring a quick clamping nut mechanism that I have never managed to get to work! You can however use the nut as an ordinary nut and then it works perfectly. Use this grinder with a variety of cutting, grinding and sanding discs for different applications. A really excellent and versatile tool!

Click on the image to view on Amazon

---
Stanley block plane No 9 1/2

This delightful little Stanley block plane is my go to plane for finer plane work. This is a tool that I recommend highly and is a pleasure to work with. Finely adjustable, it fits nicely in the hand and has a very nice quality of blade that is easy to keep sharp.

Click on the image to view on amazon

---
Bosch GSR 10,8 Li cordless drill

The Bosch professional version of the drill I reviwed in Tony's Tool tips No 6. A splendid machine that I recommend highly for anyone wanting a capable cordless drill for drilling, and screwing applications.

Click on the image to view it on Amazon.

---
Einhell Sabre Saw TH-AP 650 E

A capable, budget sabre saw that can be used in many applications in boat building work. Great for sawing through thicker pieces and can even be used accurately if the user is careful :-)

Click on the image to view on Amazon

---
Clamps

Essential pieces of kit - it's really hard to have too many of them. If you are considering building a boat, I reckon you'll need 40 to 50 clamps of various sorts. The ones in the picture on the left are the standard F-clamps and I recommend having about 30 of these in various sizes (the small ones will be used the most, but you'll need some bigger ones). One-hand clamps are also useful and G or C-clamps can also be used and sometimes have their advantages (particularly when something needs pulling together).

Click on the photo to view clamps on Amazon

---
Bosch cordless circular saw

I have used this brilliant cordless saw for all of my ply cutting on this boatbuild and cannot recommend it highly enough. It has plenty of power for this purpose and you are free of the dangly electric cable. You can set the blade angle and cut depth and it uses the same batteries as the drill above. BTW, the batteries come in different sizes/capacities, so it's worth getting a couple in - including at least one bigger one! A marvellous piece of kit.

As usual, click on the photo to see it on Amazon

---
Battery for Bosch 10.8V or 12V cordless tools (blue range only!!)

So, here's the 4ah battery for the 10.8 or 12v (interchangeable) Bosch professional cordless tool range. Recommended!!

Click on pic for Amazon (also links you to smaller battery choices)

---
Bahco claw hammer

The best hammer on the market in my humble opinion. Well.... it's a good one, at least. The fibreglass shaft absorbs shocks and is very durable, the grip sits nicely in the hand and the steel end is perfectly formed!

Click on the photo to buy on Amazon

---
Spear & Jackson 12" tenon saw

A very nice brass-backed tenon saw from Spear and Jackson. It has a lovely weight to it that, combined with the fine and well-set teeth, means it cuts very easily, both along and across the grain. The brass back prevents any noticeable flexing of the blade. Highly recommended!
As usual, click on image for Amazon

---
Powered by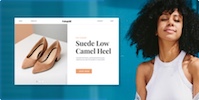 Create your own unique website with customizable templates.