Sound and vision

I'm making a series of videos in which I intend to follow as much of the build process as I possibly can. I also talk about the thoughts and ideas behind the project, from time to time. It's all going quite well so far; compiling the videos is a lot of work, but worthwhile I feel. The early videos suffer quite a bit from poor quaility audio, I'm afraid. I've been working to improve this and the audio quality is certainly better now (from EP19 on). I'll certainly continue striving to improve the quality of these videos. It's a constant learning game and I shall also be upgrading the filming equipment as I go. Wanna support the video making? Become a patron or donate via the button at the top of this page!
I've organised the videos so far into banks of 10 for ease and speed of access. You can find them here;
Episodes 01 to 10
Episodes 11 to 20
Episodes 21 to 30
Episodes 31 to 40
Episodes 41 to 50
Episodes 51 to 60
Episodes 61 to 70
Episodes 71 to 80
I've had quite a few positive comments about the music used in the SV Tapatya videos, so I thought I'd post a player and purchase possibilities here. Perhaps needless to say, any funds raised through your buying of the music here will go towards the boat project. Hope you enjoy :-)
SV Tapatya music
Powered by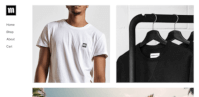 Create your own unique website with customizable templates.