Books, videos, websites, etc.

The following is a list of books, videos and websites that I've found useful for boat-building, outfitting and cruising information. I'll add to it as time goes on. In the case of books, the cover pictures function as links - just click on the cover picture to be taken to Amazon to purchase it.

Books


Practical Junk Rig by Hasler and McLeod
The definitive guide to understanding, building and setting up a junk cruising rig. A must-have for anyone considering junk-rigged sailing.


Voyaging On A Small Income by Annie Hill
Building and cruising on a 34' Benford junk-rigged schooner dory and the economics of low-budget cruising. An interesting read with some influencial ideas on how to go about it.


The Gougeon Brothers On Boat Construction
The West System Epoxy people talk about the theory of different types of epoxy-based boat building. An essential read for boatbuilders.


Buehler's Backyard Boatbuilding
An equally essential read on George Buehler's experience and ideas on low-tech wooden boat building. Loads of good tips!


Building Badger by Jay Benford and Pete Hill
How Badger (34' Benford dory) was built with lots of black and white photos of the build. Certainly useful if you're thinking of building a Benford dory. Also contains some details of all of Jay Benford's dory designs.


Sailing Back In Time by Maria Coffey and Dag Goering
The story of Allen and Sharie Farrell, builders of China Cloud and who we had the honour of meeting in Nanaimo

After 50000 Miles by Hal Roth
Written in 1977, but still full of highly relevant tips on cruising boat outfitting and handling.

Videos

Allen Farrell's China Cloud -
Part one of a video made by the owners of Bertie about Allen Farrell's excellent hand-made, 3-masted Chinese junk. The video will lead you to links to parts 2 and 3.
https://www.youtube.com/watch?v=Zw6mdrcDL1o
Allen Farrell Boat Builder -
The story of an inspirational Canadian boat-builder. This video perfectly captures what I remember of Allen's character. Highly recommended!!
www.youtube.com/watch?v=0O52F8yYPSw
Websites
Powered by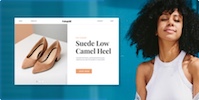 Create your own unique website with customizable templates.