---
The Miss Molly I Adventures - Part 6

This is the sixth part of the story of our adventures with the junk-rigged, ferro-cement boat Miss Molly I. The complete story is slowly but surely developing into several chapters and will take a while to tell, so will gradually unfold as and when I get time to add to it. From my point of view, it was a great time and I hope to tell the story in its fullness to try to do it justice.

Betweentimes

My brother's wedding in the south of England was a fun event and a great chance to meet up with all of my family again, but the plan for the immediate future was to earn some money to replenish our cruising kitty. So, soon after the wedding festivities, Karin and I took the ferry over to France and then hitchhiked across to Epernay, where our good friend Nicholas lives and where we'd worked several times previously doing the Champagne grape harvest. We had the good fortune this time in that aquaintances of Nicholas' were forming a picking team to work a large vinyard on a piecework basis and we were able to join the team. Normally, grapepickers in France are paid a daily rate that is negotiated by the union responsible, but experienced grapepickers can earn significantly better if they can secure a piecework contract and be paid by the kilogram picked. It's a win-win situation in that the workers earn well if they work hard and the vintner gets the grape harvest finished quickly. We worked hard for a week or so on that vinyard and then moved on to two other small vinyards on the standard daily rate.

A rare break during the grape-picking

After that, Karin and I went our seperate ways for a little while. She jumped on the train and went over to her folk's place in Germany and quickly found work in a restaurant kitchen, and I went back to England, where I wanted to put an old BSA motorbike that I had together. The intention was to head over to Germany and meet Karin, work there for the winter and then to ride the bike down to Turkey and work with George and Ingrid, friends and former colleagues of ours who had started a small yacht charter company in Marmaris. At the end of the summer, we'd fly back over to California, cruising kitty replenished and continue our sailing travels.

Well, I did indeed cobble the BSA together. It was a plunger-framed A10 (650cc twin), but I decided that the plunger frame would be too uncomfortable for two of us to ride all the way to Turkey, so I acquired a swing arm frame and built it up with that. This involved some imagination on the rear engine and gearbox mounts as the plunger and swing arm model mountings are entirely different, but with some careful cutting and welding, I made it fit. I also fitted a Triumph Bonneville front end with better front suspension and disc brakes. However, things didn't quite go to plan. I'd got it through the M.O.T. (Ministry of Transport safety test) and managed to get some very cheap vintage motorcycle insurance, but on my way up to Harwich to get the ferry across to the Netherlands on my way to meet Karin in Germany, the big-end bearings gave up the ghost and I had to leave the bike in somebody's yard (with their permission!) and carry on to Germany without it.

But, things took a turn for the better again (as they often tend to do if you just keep going). On arrival in Germany, I heard from Scott out in California that he was going to do some repairs on his boat "Vela", and asking me if I'd like to come over and give him a hand. I jumped at the chance, booked a flight, packed a few things and flew back to San Francisco, where Scott and Barbara met me and we drove down to Half Moon Bay, where I could rejoin Miss Molly I.

In mid-October, I was back in Half Moon Bay, living aboard Miss Molly I again. Barbara and Scott had met me at the airport and driven me back to this delightful part of northern California. In the weeks between our leaving and my return, John and Joy had sailed down in "Brave Heart" and Joy had picked up her camper van from Crescent City and driven that down too. So, with Barbara and Scott and Joy and John all there, I already had quite a group of friends in the marina. Added to that came the good people on the dock where Barbara and Scott both had their boats moored, who were frequent visitors to each others boats, making quite a lively marina community.

Scott's boat "Vela" was a Maine "pinky". Built of (I believe) Port Orford cedar strip planking on oak frames, she measured 40ft on deck, but with a large, enclosed bowsprit, was in fact nearer to 50ft L.O.A. Under the previous ownership of the Wilcox family, she had circumnavigated and been through a few ordeals, all of which can be read about in Wendy Hinman's book "Sea Trials: Around the World with Duct Tape and Bailing Wire". However, that was all back then, and Scott now had a few repairs to carry out and was planning a haul out and thorough upgrade of systems in the near future. For the now, some deck work was needed; the midships deck storage boxes needed rebuilding and some patches of the mesh and aerobal deck covering needed replacing to make the deck watertight and prevent further water ingress to the plywood deck material below the aerobal covering. After that, we needed to go below and rebuild the wooden water tanks that had rotted out - a large one below the forward bunk and two smaller ones below the cabin sole.

We worked most days, making steady progress. Scott was knowledgeable about the quality materials needed to repair such a vessel and where to source them. Almost everything could be obtained within a short drive of Half Moon Bay and we sometimes headed out into the surrounding areas in his Ford Ranger truck to pick up materials; particularly making several visits to a small lumber yard to get marine ply and suitable wood for the boxes and tanks. It was at this lumber yard that Scott suggested replacing Miss Molly I's lashed up sail battens with some beautiful, straight-grained douglas fir battens that were in stock there.

In the evenings, we'd go out to dinner locally, or Barbara would cook aboard "Lolipop". I got the impression she enjoyed cooking - she certainly produced some outstanding meals. I think I will never forget her green mussels in Thai curry sauce!

Another culinary delight came after one day when it was announced that we wouldn't be working, but would be taking "Lolipop" out salmon fishing. With Barbara, Scott and me on board, we headed out of Half Moon Bay harbour into the Pacific. We didn't need to go so very far out before the fishfinder indicated that we were amongst our prey and out went the lures on downriggers while we trolled slowly along. Sportsfishermen (or sportsfisherpersons) are only allowed to land 2 fish each per day and they need to be above the regulation minimum size. If I remember correctly, Barbara wasn't fishing, so I guess it was just Scott and I that caught our 2 salmon a piece. I remember being very impressed wih the care that Barbara and Scott took to ensure the fish were within the regulation size and that, as soon as we had our 2 fish each, fishing stopped and all was correct and above board. I sincerely hope that such regulation works in regard to preserving the salmon stocks. For many years after this event, I did keep an eye on the news whenever mention of Pacific salmon stocks was made, and for those years, the policy seemed to be working. I haven't seen the numbers recently though. I hope all is still well.

I said a culinary delight was coming, well... as soon as we returned to the dock, Scott started rummaging about in the lazarrette and produced a large smoker and a bucket of wood chips. The fish were filletted and then soaked in brine for half an hour. After that, they were placed on racks to dry for a few hours before being coated in brown sugar to form a glaze and then placed on racks in the smoker, where an electric hot plate under a bowl of wood chips produced the necessary smoke (it is necessary to refill this bowl of wood chips at least once during the smoking process). After 12 to 14 hours in the smoker, the resulting product was the most excellent American-style hot-smoked salmon. Now, this is a product that I guess can be found pretty much anywhere where salmon are on the North American continent, but, of course, homesmoked gives it that extra-special edge and these were fantastic. As a kid, we, on rare occasions, ate canned salmon, but smoked salmon (in this case cold-smoked, which was all I think was available in England at that time) was something for "posh" people and I don't think I ever ate it as a child. It wasn't until I arrived in Canada that I first experienced hot-smoked salmon, and I have to say that I think it is pretty close to heaven! Making your own is the icing on the cake!
[My thanks to Barbara and Scott for their help/advice with the above smoking recipe :-)]

As mentioned earlier, Scott had suggested using straight grained douglas fir for the sail battens on Miss Molly I and I rather liked this idea. I bought the necessary lengths of wood and prepared them, cutting them to length, drilling holes for the fixing to the sails (the sail had eyes inserted along pieces of webbing where the battens afixed. I simply put a douglas fir batten each side of the sail and through bolted, through the eyes, with stainless bolts and acorn nuts), and painting them with an attractive dark wood stain/protection (name sadly forgotten). The battens extended a short way beyond the aft end of the sail with an additional bolt through near the aft end of the batten. This allowed me to attach the sail sheetlets to the battens. Once completed, Joy and I took her out for a test sail around the outer harbour. It was a significant improvement - we sailed around for about an hour and a half, in a decent breeze, on all points of sail and she sailed brilliantly!

After the deck work and the tanks, it was time to haul Vela out for some outside hull work and a bottom paint. For this, we sailed her up to the San Francisco Bay, passing (naturally) under the Golden gate again, and on to a boatyard in the Oakland area. Vela was hauled out and propped up in the work yard, a scaffold and a ladder were supplied, and we got to work. We sanded the complete outside of the hull, topsides and under the waterline, and repainted. Anodes were replaced, and I replaced a section of the forefoot that wasn't as solid as it could have been. Generally, she looked sound and in good order, which, if you read the story of her earlier shipwreck on a reef in the South Pacific, is quite something! When this was all done, we sailed her back to Half Moon Bay, giving me my 4th transit under the Golden Gate :-)

And that was the end of my second sojourn in California. I boarded a flight and flew back to England, where my father and I drove up and picked up the BSA motorbike that I'd earlier abandoned in somebody's yard in Suffolk, and when that was successfully accomplished, I flew again, to Frankfurt, and made my way up to meet Karin in time for Christmas.

Karin and I spent that winter working in Germany - she was working unsocial hours in a restaurant kitchen and I got work renovating an apartment building. We worked hard and saved as much as we could. At one point, Karin's father and I took a road trip and picked up the stricken BSA and all of the spare parts I had for it, and I spent evenings and weekends rebuilding the engine and getting the bike ready for the bigger road trip we had planned. As mentioned earlier, our friends George and Ingrid had started their own small yacht charter company in Marmaris, in Turkey, and it looked like we would be able to help them out over the summer, before heading back out to continue our sailing southwards in Miss Molly I. We still wanted to squeeze in another adventure and attempt the trip down to southwest Turkey on the old BSA.

Unfortunately, the weather wasn't exactly ideal for our planned two-wheeled road trip. It was a long, cold, snowy, frozen winter that seemed to have no desire to end. We wanted to set off about Easter time, but there was no chance as it would have meant riding on sheet ice-covered roads. We waited and waited until, in early May, the thaw began and we finally felt that we could safely begin our trip - it was still quite cold and the sides of the road still had patches of snow, but at least the surface was clear and safe enough to ride on.

Loaded up and finally ready to go!

Karin had organised a very meandering route through Germany for us so that we could visit various friends and relatives of hers on the way. The bike was old, and if I'm honest, a bit cobbled together, so it made sense to break the trip up into smaller sections that wouldn't overly tax either machine or riders. Having undertaken a few shorter road trips on this bike before, I was pretty sure that we would break down at some stage, so again, breaking the journey into shorter legs allowed some contingency for whatever repairs would become necessary. We also wanted to take the scenic route and avoid the Autobahn as much as possible. This would also make for slower progress, but would make the trip much more enjoyable.

Our first leg was to Hameln, the town of Pied Piper fame. We set off earlyish in the morning on a chilly but sunny day. As already mentioned, the banks at the side of the road were still partly snow covered, but the asphalt was clear. By the time w'd gone some 50 km or so, the snow disappeared and the air warmed (we were heading south!!) and it all became very pleasant. We made our way slowly, taking a very rural and scenic route, and arrived at our overnighting destination in a tiny village near Hameln by mid-afternoon. It had all gone smoothly. We stayed there for 2 nights, enjoying marvelous hospitality and taking a trip in to view the city.

Hameln

Our next leg took us on to another village in the hills near Giessen and from there on to Mannheim. After a day or two in Mannheim, we headed west to stay at the US army base near Kaiserlautern, before crossing briefly into France to wend our way to near Strasbourg. As we rode into the outskirts of the town, we suffered our first mechanical issue - a puncture. I patched it up by spraying it full with the can of puncture repair foam that I was carrying for such eventualities, but it was clearly only a temporary solution. It was a Sunday, and Karin's friend Doro, where we were staying, lived in Germany where nothing apart from bakeries moves on a Sunday. But luckily, just across the bridge, lay France with its thriving Sunday commerce. Doro's husband and I drove into France, procured the necessary inner tube and I repaired the puncture.

On the road - stopped for a cup of tea

In the Taunus hills

Mannheim

With Martina and Lena in Mannheim

From Strasbourg, our next destination was on the far side of Lake Constance, a delightful trip that had us rolling through rolling countryside through the Black Forest. Somewhere around midday, we noticed that a worryingly large quantity of oil was being emitted through the oil tank breather. I had a look round, but couldn't see much, so I filled it up with oil and we progressed. Perhaps unsurprisingly, about an hour later, it was obvious that we couldn't go on. Clearly, the crankcase was being pressurised and oil was coming out of the breather at an unsustainable rate. We stopped on the forecourt of a petrol station in a small town, I got out the tools and began dismantling the engine.

It soon became clear that we had a significant problem. The head gasket was leaking between the two cylinders and into the oilways, which was leading to the pressurising of the crankcase. Furthermore, on attempting to remove the centre head bolt, the head of the bolt had sheared off, making that cylinder head bolt no longer useable. BSA motorcycles use an antiquated British thread system on all of their screws and bolts - there was virtually no chance of getting a replacement bolt in small town Germany.

I removed the cylinder head and also, using some vice grips, the offending broken bolt. Investigations showed that the problem had occurred because that centre cylinder head bolt had tightened up on some muck in the bolt hole and hadn't quite pulled the cylinder head down as it was supposed to. The question now was how to resolve the issue.

Our first major break down stop

As we were standing there wondering what to do, a chap on a Vespa scooter pulled up and approached us. After asking what was up, he told us that he was an Italian motorcycle enthusiast, he lived in the town and that he had a workshop in his basement that could possibly be put to use to help us out. I went with him, taking the broken bolt. He did indeed have quite a collection of Italian motorcycles - his house and yard were full of them! What had once been the lounge of the house now had about 20 restored Italian motorcycles lined up in it, and everywhere there were bikes either restored or under restoration or awaiting attention. His basement workshop was an engineer's dream come true - lathes, mills, welding equipment and all manner of tools and equipment. He took the broken bolt, ground the non-threaded end to an angle and simply welded a head onto it.

I was, of course, extremely grateful for this kindness, but I must admit to having had some doubts about the effectiveness of the repair he had carried out. Would it be strong enough? He took me back to the bike and I began to reassemble the engine. Sure enough, when I attempted to retighten the centre cylinder head bolt, the bolt head snapped off again :-(

It was getting quite late now. Karin and I decided to find a guesthouse for the night and to try again the next day.

I guess I'm far from alone in this, but I find that sleeping on a problem works wonders - the brain must continue to explore ideas on some sort of subconscious level and you wake the next day knowing pretty much exactly what to do. This was certainly the case here! On waking, I knew instantly what the solution was. I needed to find a bolt somewhere on the bike that wasn't playing an irreplaceable role and that had the same thread as the offending cylinder head bolt (3/8" British Cycle Thread, if I remember correctly) and that was long enough to fashion a new cylinder head bolt from. I suspected the stud on the rear footpeg might be ideal. I got to work. Indeed the rear footpeg stud turned out to be perfect - it had the suitable thread on one end and was plenty long enough. Armed with the necessary parts, we walked to the Italian motorcycle collector's house and knocked on the door. A lady answered and told us that he had gone out, but she was forewarned that we might appear and we had permission to use the workshop. Using the tools there, I cut the stud to length, turned down one end in the lathe and cut an M8 thread on it. I recut the thread in the footpeg to take an M10 bolt and, with an extra M8 nut and M10 bolt, we were ready. Back at the bike, I reassembled the engine again, put the footpeg back on, fired her up and we were ready to progress.

We wound our way through the beautiful Black Forest countryside, on to Konstanz, where we stopped for a look at the town, and then onto the ferry across the lake to our destination, only a day late!

The Black Forest

Konstanz

The lake front

That evening, we dined on Lake Constance pike and chatted with Karin's friends who lived in a lakeside village there, before turning in and getting up the next day to head on and out of Germany. we skirted the lake and then, near the southern end of the lake, crossed into Austria.

Powered by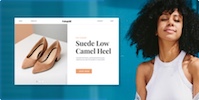 Create your own unique website with customizable templates.